Sfoglia le categorie
sottoscrivi

Ricevi aggiornamenti via e-mail sui nuovi prodotti
Contattaci

Centro vendite: Sales31@finehope.com Indirizzo: 466Jiu-tian-hu Road Xinglin Jimei Xiamen, PR Cina 361022 Contatta ora
polyurethane Pu standing Mat Kitchen Mats Anti Fatigue Mats
Tappetino anti-fatica personalizzato in poliuretano in poliuretano 100% PU
Dimensione (LWH): 20 * 30 * 0.75 pollici / 24 * 36 * 0,75 pollici
Colore nero,
Materiale: poliurathane.
Densità: 180-200 kg / m3
MOQ: 300 pz.
Tecnica: fatti a mano e macchinari, stampati a iniezione
Termine di pagamento: T / T, PayPal, Western Union
Pacchetto: 1 pezzo in un sacchetto di poli, diversi in un cartone secondo i clienti
Applicazioni: cucina, ufficio
Certificati: RoHS, REACH, ISO9001, EN71-3, 6P, CA65

LIBERO

DFM/A Report

Free 3D Design

Libero Mould Opening

Free Product Inspection Standard Setting

Finehope. will show details and solutions of manufacturability and assemblability through PPT to help customers reduce trouble.

Finehope help customer design the desired product or modify the design for free.

Large order quantity with mould cost free.

In addition to the usual quantification of product physical properties and appearance standards, we will add REACH, RoHS, FDA, CA-65, or CFC Free to the standards according to customer needs.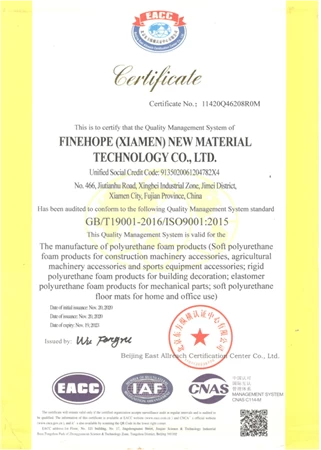 ISO 9001 Certificate
Finehope has obtained ISO 9001 certificate continuously since 2003.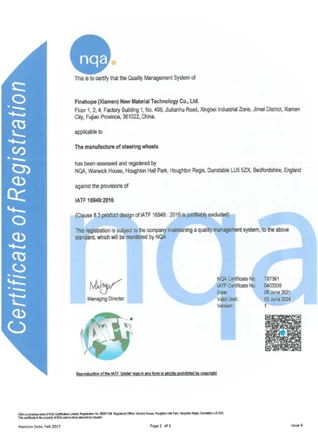 IATF16949 Certification
Finehope passed the IATF16949 Automotive Quality Management Systems Certification in 2021. More than 50 documents guarantee the progress of new product development, the quality, delivery time and cost of trial and mass production products.
Since the cooperation between Finehope and Caterpillar in 2007, Finehope has used the automotive quality management system for the new product introduction, using the five tools of SPC, MSA, FMEA, APQP and PPAP, which have won praise from Caterpillar executives and established a long-term partnership so far.
I nostri Advantages
1.
Automation equipment design and manufacturing capabilities
China polyurethane Pu standing Mat supplier Finehope 's ability to design and manufacture automation equipment is rare in the industry. Di participating in the design of new PU injection mixing equipment and the automation transformation of the production line, to ensure that under the competition of China's demographic dividend is reduced and labor costs continue to rise, the production efficiency also can be improved, labor and material costs can be reduced. In addition, the continuous design and manufacturing capabilities of key equipment such as fixtures, special equipment, and automatic molds are also the reasons why Finehope is in a leading position in tutti gli aspetti.
Finehope 's ability to continuously reduce costs and innovate products can help customers bring greater value. Therefore, it is a reliable long-term partner of many Fortune 500 companies and leading companies in the industry.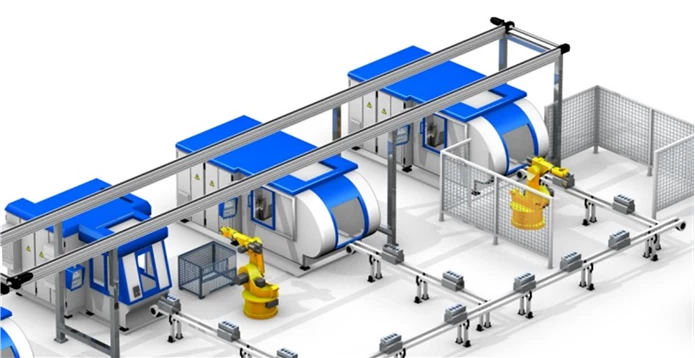 2.
PU raw material research and development capabilities
Since 2002, Finehope has been committed to the design and manufacture of PU moulded foam products. Independent research and development of formula materials and stable production capacity are the basis for quality assurance.China Kitchen Mats factory
Finehope can adjust the product formula at any time according to the customized needs of customers' personalized products, such as the requirements for hardness, elasticity, support, feel, density, color and other physical and chemical properties, and can make formulation requirements in compliance with the laws and regulations of various countries. Of course, a good formula must also consider the best prestazione di costo. For new projects, the ability to develop PU formulations is a key condition for ensuring product development quality, delivery time and cost.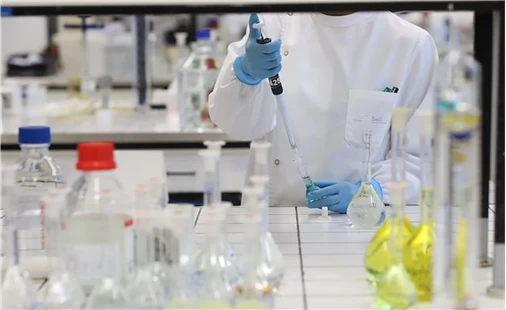 3.
Gestione scientifica capacità
Finehope emphasizes the importance of the Toyota Production System and Corporate Coaching Model to optimize management efficiency. Continuous improvement the efficiency and quality of all employees, management and production personnel have been effectively and continuously improved, management and production costs have been continuously reduced, but more important than efficiency and cost is the cultivation of employee growth through continuous improvement, Because this is the core of corporate sustainable development.China Anti Fatigue Mats manufacturer
Finehope 's refinement reduces the trouble for customers, because it reduces the negligence on the human process system and the ability to continuously accumulate professional experience, which can ensure that all new projects are completed in the shortest time.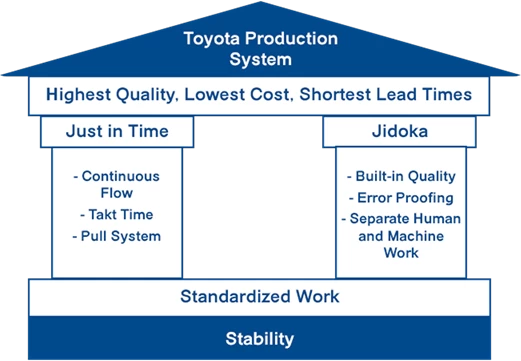 Finehope 's refinement reduces the trouble for customers, because it reduces the negligence on the human process system and the ability to continuously accumulate professional experience, which can ensure that all new projects are completed in the shortest time.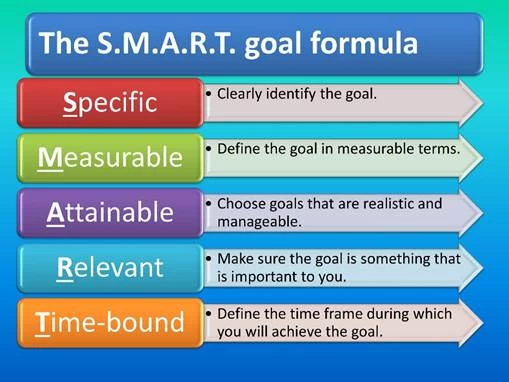 4.
Enterprise digital capabilities
Finehope has invested heavily in the research and development of software systems to digitize business process management and industrial manufacturing. Digitale transformation allows Finehope to use new technologies to enable customers to have a more positive experience, while reducing the workload of the company's employees and ultimately reducing costs.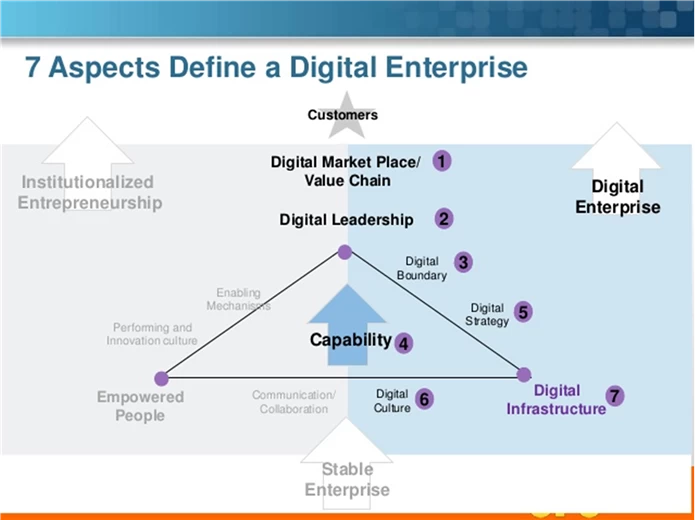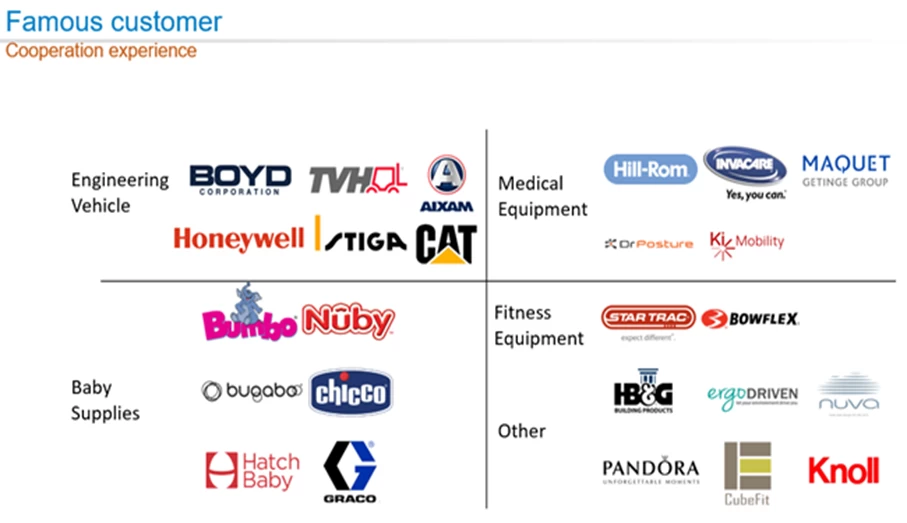 FAQ

1. Why you choose Finehope ?
Finehope is the most professional PU manufacturer in China, which has a professional R&D team, advanced PU production equipment, professional testing equipment and perfect quality management system. We have 12-year cooperation experience with CAT, FIAT, TVH, GGP and other famous enterprises. We provide them with one-step service from R&D to production to satisfy their customization needs.

2. What are the advantages of choosing Finehope ?
1) Product quality assurance, delivery guarantee, good after-sales service.
2) Cost-effective, fast development efficiency, professional operation with integrity.
3) Finehope will conduct all testing analysis and then work out testing standards to reduce quality standard dispute between customers and manufacturers.
4) Lean production management mode.
5) Help customers to develop and design new products.
6) Has rich experience in the design and processing of PU products.
7) Finehope is a high-tech enterprise in China with domestic and have international invention patents technology and intellectual property.

3. What are the difference between Finehope and domestic peers?
1) Quality assurance: advanced quality planning (APQP).
2) Finehope has rich experience in serving international large enterprises.
3) Has professional scientific research team of polyurethane material.
4) Has independent design, manufacturing and innovation ability of production equipment and molds.
5) Has engineer team who is responsible for the quality assurance system and quality control.

4. What are the differences between Finehope and European and U.S peers?
1) Has perfect and mature supporting supply chain.
2) Lower mold costs.
3) High efficiency of development and design ability and short process time.
4) Cost advantage and good service attitude.

5. What are the applications of PU products?
Car, engineering machinery, sports fitness equipment, medical machinery and daily household items and so on.
Chi siamo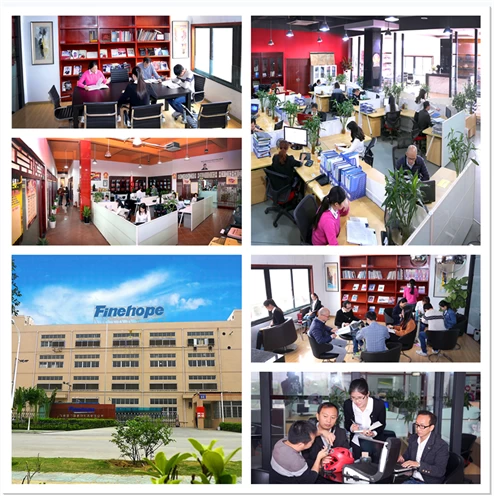 Ufficio
Campione camera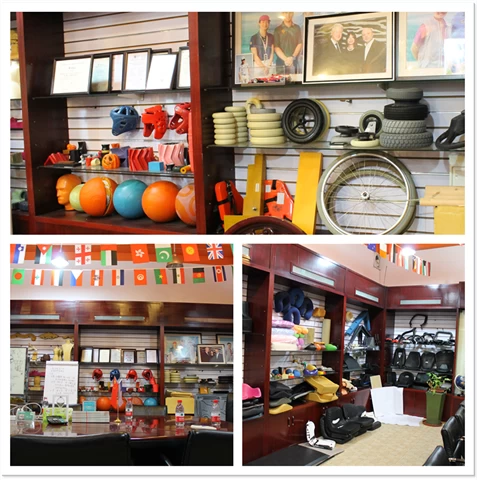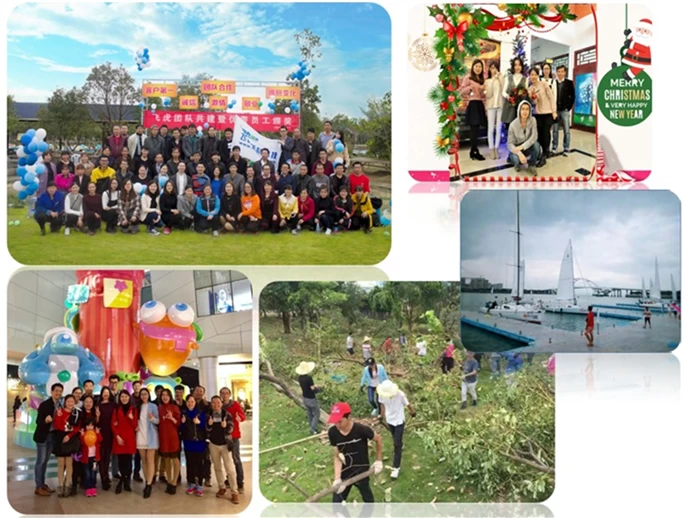 Attività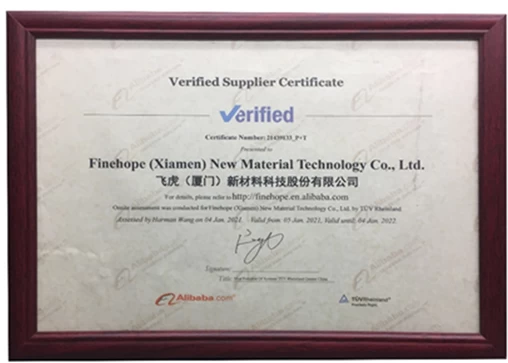 Alibaba Verified Supplier Certificato
Since 2007, Finehope has continuously passed TUV certification and has become an Alibaba Verified Supplier.
Verified Supplier is a high-quality supplier verified by the authoritative strength of Alibaba platform. Through online and offline on-site audits, the merchants' corporate qualifications, product qualifications, corporate capabilities, and other comprehensive strengths are reviewed and verification.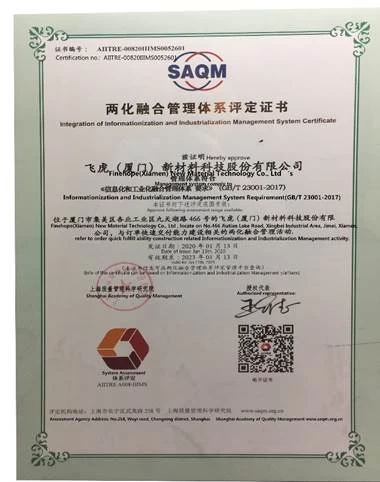 Integrazione di Informationization and Industrialization Management System Certificate
The certificate is assessed by the Xiamen Municipal Government and issued by the Shanghai Academy of Quality Management Science. This certificate reflects the level of Finehope 's in-depth integration of informatization and industrialization. Finehope will continue to take a new path of industrialization; use information technology as the support to transform and upgrade traditional kinetic energy, cultivate new kinetic energy, and pursue a sustainable development model.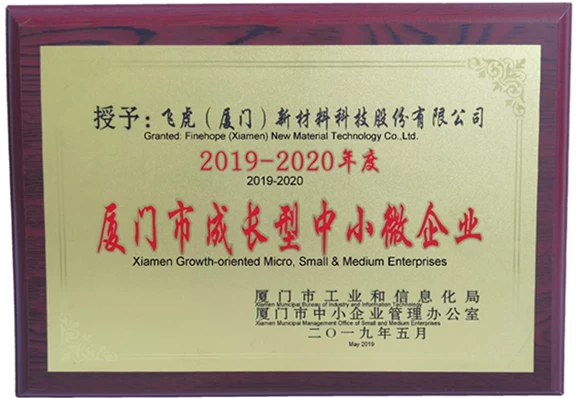 Xiamen Growth-oriented Micro, Small & Medium Enterprises
Finehope has been rated as "Xiamen Growth-oriented Micro, Small & Medium Enterprises" since 2019. It is the scoring result of the Xiamen Municipal Government based on Finehope 's various comprehensive indicators, growth models, brand strength in the industry, and good corporate reputation, then issue this certificate. È un proof that Finehope stands out among thousands of small and medium-sized enterprises in the city.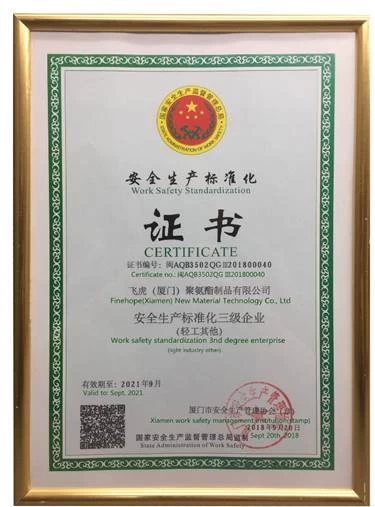 Lavora in sicurezza Standardization Certificate
Manufacturing safety is important to prevent or lessen the risk of workplace injury, illness, and Morte.
Finehope General Manager Tiger Side: "Only those manufacturing facilities which continue to emphasize safety as a top-level issue will remain highly productive and competitive in today's marketplace."
Finehope must be proactive about employee safety. Without a focus on safety, can place their employees at risk, cause fire and face expensive property damagend and affect delivery.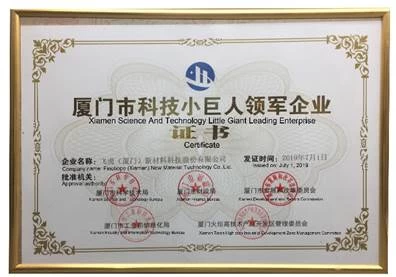 Xiamen Science And Technology Little Giant Leading Enterprise
Since 2019, Finehope has been selected as the leading company of Xiamen Science and Technology Little Gigante. This certificate was jointly issued by five departments of the Xiamen Municipal Governo. The selection criteria focus on strategic emerging industries such as new generation information technology, high-end equipment, new materials, new energy, biology and new medicine, energy saving and environmental protection, and marine high-tech. Winning this honor shows that Finehope is at the forefront of the industry in new information technology and new materials.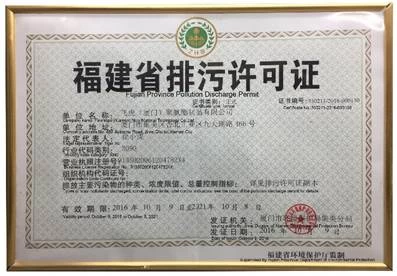 Fujian Province Pollution Discharge Permit
Pollution discharge permits are the "identity cards" of all entities involved in the discharge of pollutants and are issued by the Xiamen Municipal Environmental Protection Bureau.
General Secretary Xi Jinping emphasized that "the ecological environment should be protected like the eyes, and the ecological environment should be treated like life." Premier Li Keqiang said: "Environmental pollution is a hazard to the people's livelihood and the pain of the people's hearts. It must be dealt with an iron fist." The Chinese government's determination to improve the environmental quality of the atmosphere, water bodies, and soil cannot be ignored. Pollution permits are an important factor that must be considered in international procurement. Otherwise, the factory has hidden dangers and will be ordered to stop production, which will affect the delivery date.
It can be seen that Finehope is a manufacturer with long-term cooperation and stable delivery.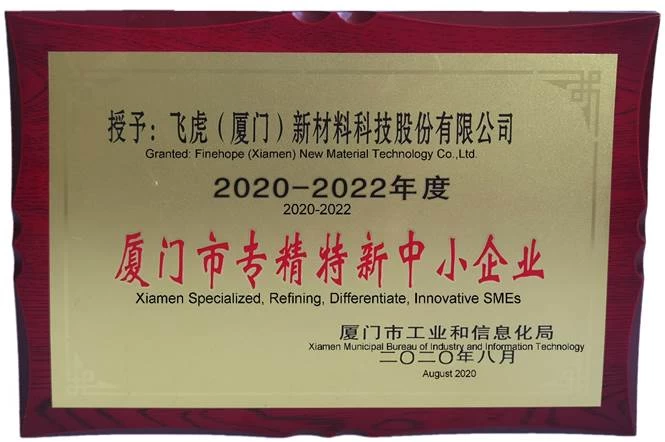 Xiamen Specialized, Refining, Differentiate, Innovative SMEs
Finehope has been rated as "Xiamen Specialized, Refining, Differentiate, Innovative SMEs" since 2020. "Specialized, Refining, Differentiate, Innovative" refers to SMEs with outstanding main business, strong professional capabilities, strong R&D and innovation capabilities, and development potential. Mainly concentrated in the new generation of information technology, high-end equipment manufacturing, new energy, new materials, biomedicine and other mid-to-high-end industries.
Leading in the same industry in terms of market, quality, efficiency or development, with advanced and exemplary.
Through this certificate, the government emphasizes and recognizes finehope 's "specialization, special innovation" is to encourage innovation and achieve specialization, reform, and specialization.
Finehope should continue to take "specialization, special innovation" as the direction, focus on their main business, practice hard work, strengthening innovation, and build the company into a "single champion" or "supporting expert" with unique skills.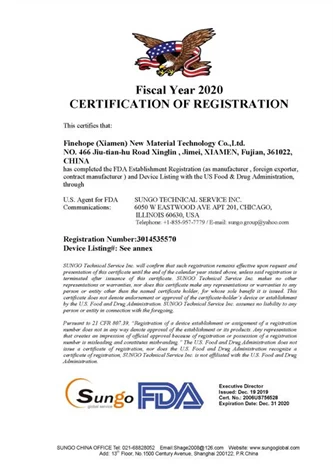 FDA certification
Food and Drug Administration (FDA) established in 1906 is a government agency under the passage of the Federal Food and Drugs Act. The FDA Certification is mandatory for placing the products in the USA.
This major responsibility of FDA is protecting and managing public health and related authorities by assuring the safety and security of human and biologically generated product. The FDA regulates products including biological products, medical services, cosmetics, prescription drugs and non-prescription drugs, veterinary drugs, tobacco and other radiation emitting products.
Finehope has passed FDA certification every year since 2018. FDA approval means that the products Prodotto da Finehope hanno ottenuto certificati del governo straniero (CFG) e può entrare in modo fluido il mercato globale.



Qualità Assicurazione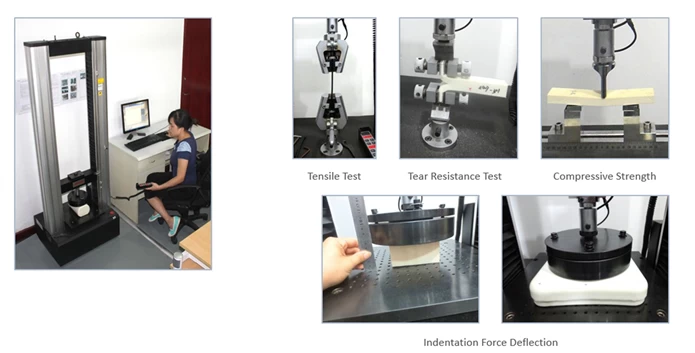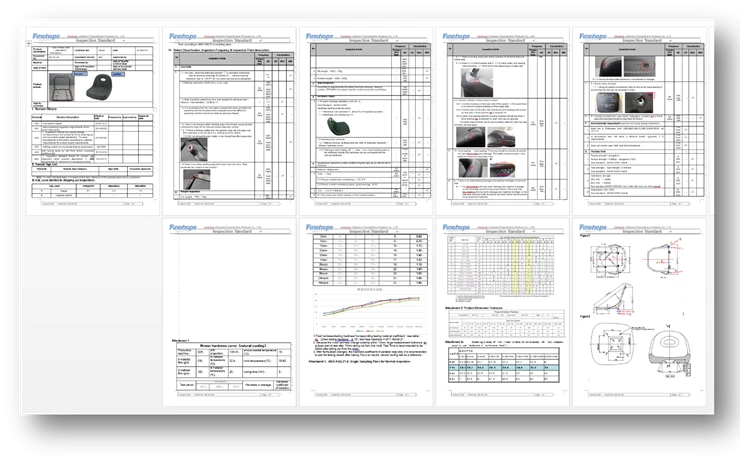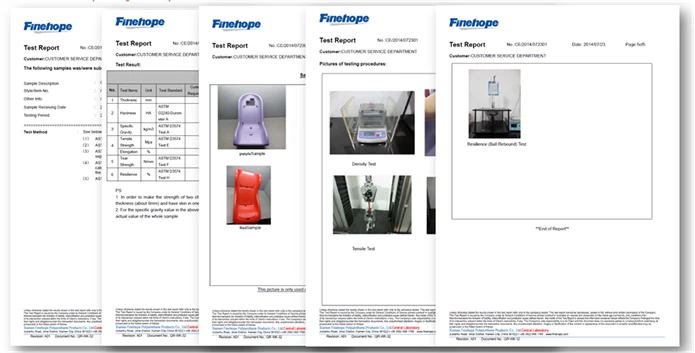 Processo di pianificazione della qualità del prodotto avanzato (APQP)
Il processo APQP fornisce coerenza attraverso l'industria automobilistica e consente a tutti i fornitori di livello di livello Parla la stessa lingua durante il processo di sviluppo. Senza un comune. Le lingue Finehope Designs non sarebbero altrettanto efficienti e saremmo stati impantanati con numerosi incontri che cercano di spiegare il nostro lavoro e ciò che è necessario. L'APQP. Il processo fornisce Finehope gli strumenti e le procedure comuni che dobbiamo sviluppare pienamente e lancia un prodotto con l'industria automobilistica e incontrare tutti i governi requisiti.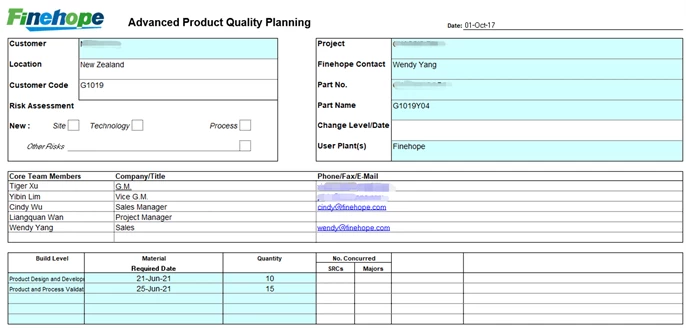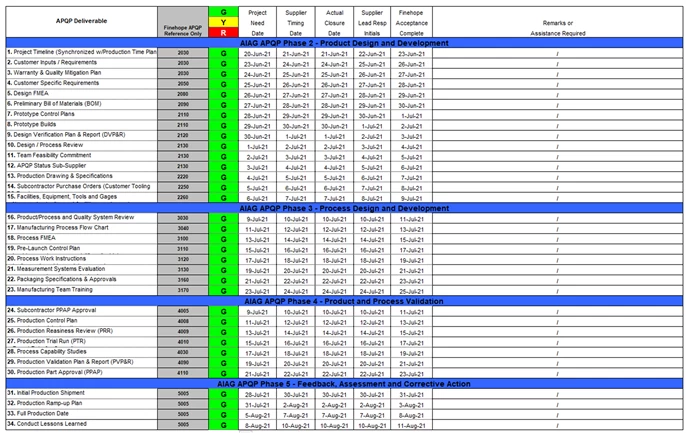 Molti clienti scelgono Finehope è il loro partner perché Finehope segue il processo APQP, permettendo loro di partecipare al progetto durante tutto il processo, vedere sempre il progresso del progetto e la garanzia della qualità di ciascuno collegamento.
Modalità di errore ed effetti Analisi (FMEA).
La FMEA è utilizzata da entrambi Ingegneri di progettazione e produzione (DFmea e PFmea) per guardare potenziali problemi con un design o un processo determinano la gravità del problema, la frequenza può verificarsi e se il problema può essere rilevato o meno e applicare i punteggi a ognuno. Quando l'analisi FMEA è completata i problemi di punteggio elevati sono quindi Rivistiti e corretti o corretti sono fatti per mitigare tali rischi.
Finehope Project Manager. Wan ha detto: "FMEA aiuta il progetto a evitare molti errori e aiutato i clienti Salva il nuovo ciclo di sviluppo del progetto ".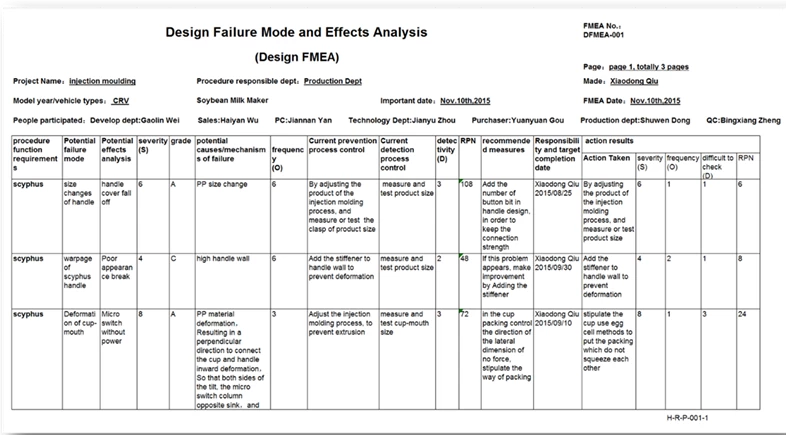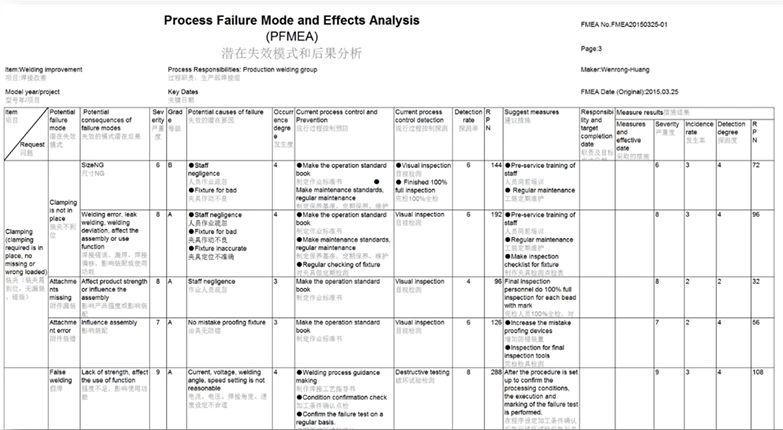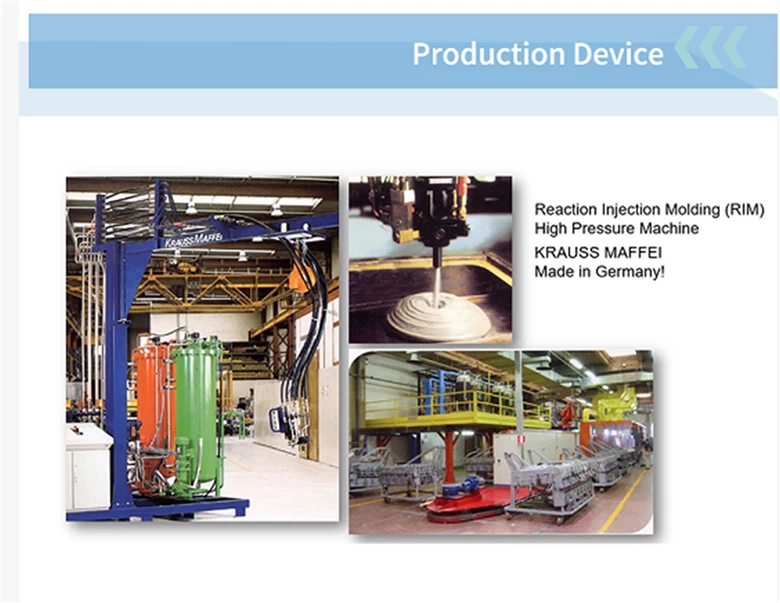 Krauss Maffei.
Finehope ha ha introdotto successivamente molti dei Kraussmaffei tedeschi più avanzati del mondo Macchine per iniezione ad alta pressione dal 2010.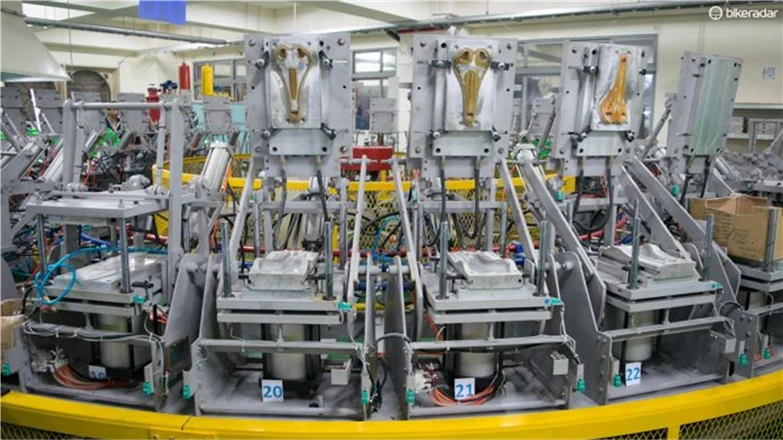 Auto-inventato linea di produzione completamente automatica
Finehope ha Sviluppato indipendentemente un numero di produzione di iniezione di PU completamente automatica linee dal 2010. Queste linee di produzione riducono i costi di produzione e si incontrano Requisiti di consegna del cliente.
0.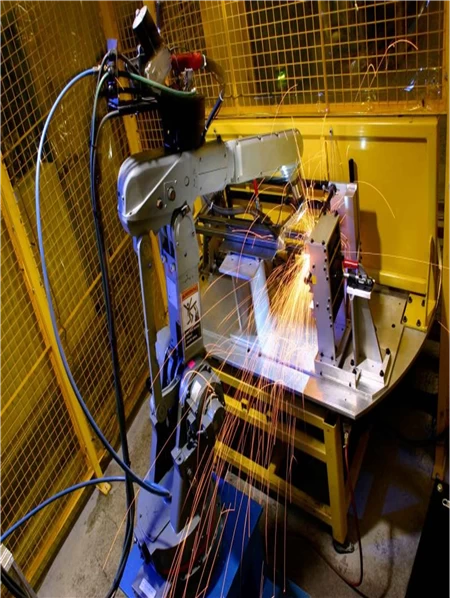 Robot di saldatura
Dal 2016, Finehope ha Continua a acquistare robot di saldatura e giradischi automatici per i giradischi per Parti metalliche di saldatura. L'elaborazione indipendente degli accessori consente di risparmiare il In attesa del costo del tempo e degli appalti del trattamento in outsourcing.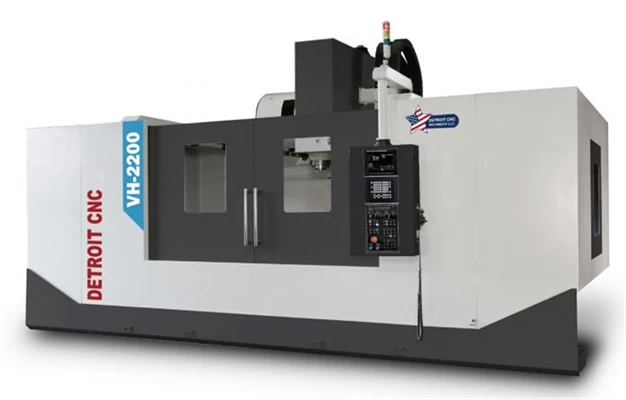 Macchina cnc.
Finehope ha continuato a Acquistare apparecchiature CNC dal 2016. CNC (computer controllato numericamente) La lavorazione è un processo di produzione in cui software per computer pre-programmato Detta il movimento degli strumenti e dei macchinari di fabbrica. Usando questo tipo di La macchina contro la lavorazione manuale può causare una migliore precisione, aumentata Velocità di produzione, sicurezza avanzata, maggiore efficienza e soprattutto, Aiuta i clienti a risparmiare sui costi e migliorare la qualità del prodotto.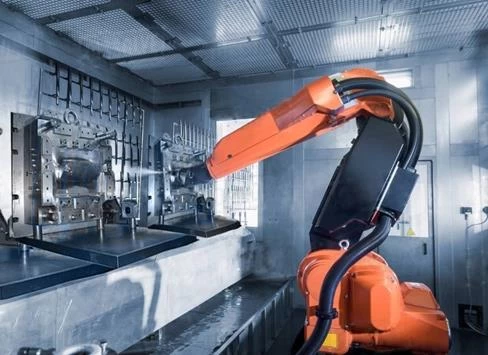 Agente di rilascio della muffa Robot di pittura
Dal 2019, Finehope ha Robot acquistati per spruzzare agenti di rilascio dell'acqua per migliorare il funzionamento Ambiente, migliorare la qualità di spruzzatura e l'utilizzo dei materiali e ridurre costi del lavoro.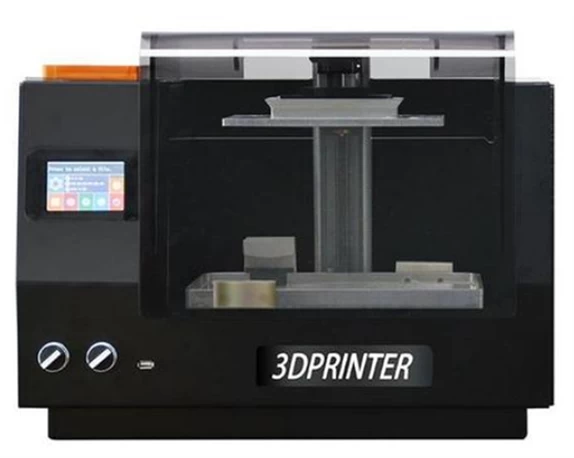 stampante 3d
Finehope è iniziato Acquista stampanti 3D nel 2015. La stampa 3D può realizzare una prova rapida di nuovi Prototipi del prodotto e modelli per stampi in resina e possono essere utilizzati anche per Produzione di lotti più veloce e più economica.
INOLTRE
Oltre a quanto sopra, Abbiamo anche più potenti funzionalità di gestione della catena di fornitura di 19 anni, con Supporta attrezzature per l'elaborazione e funzionalità che non elencate sopra. Noi avere regolamenti e requisiti rigidi per la loro revisione della qualifica, Piano di controllo della qualità e gestione batch di qualità in entrata.
Possiamo fare fibre di carbonio, Fibra di vetro, prodotti in legno, hardware, ecc. In grandi quantità, abbiamo Fornitori con qualità e produzione stabile per cooperare.
Sociale Responsabilità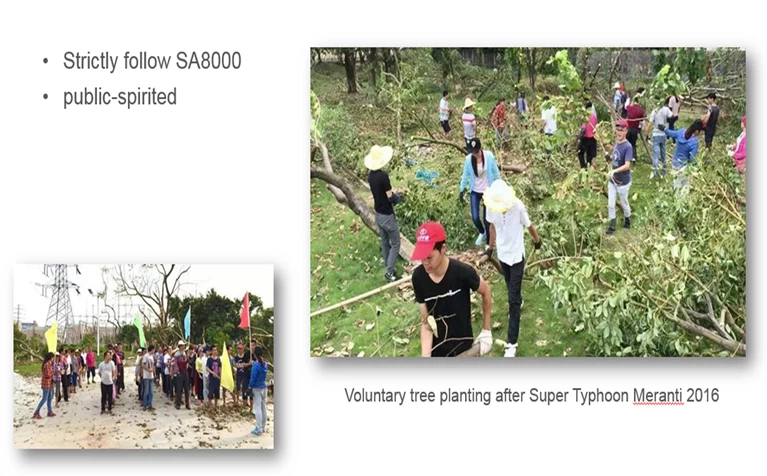 UN Azienda basata sul valore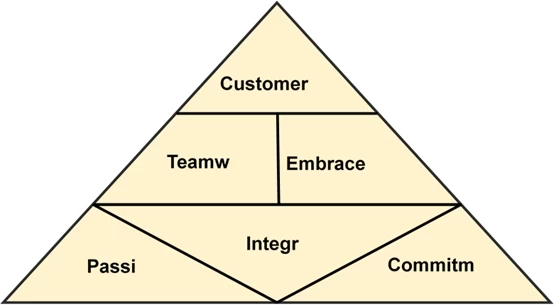 Poliurathane.schiumaprodottiBisogno,benvenutocontattonoi.

Finehope (Xiamen) New Material Technology Co., Ltd
Tel:18050099853
Referente:Wendy Yang
PDF Show.:PDF
Altri prodotti