People have to live happy wonderful
Faye 2017-01-07 13:17:37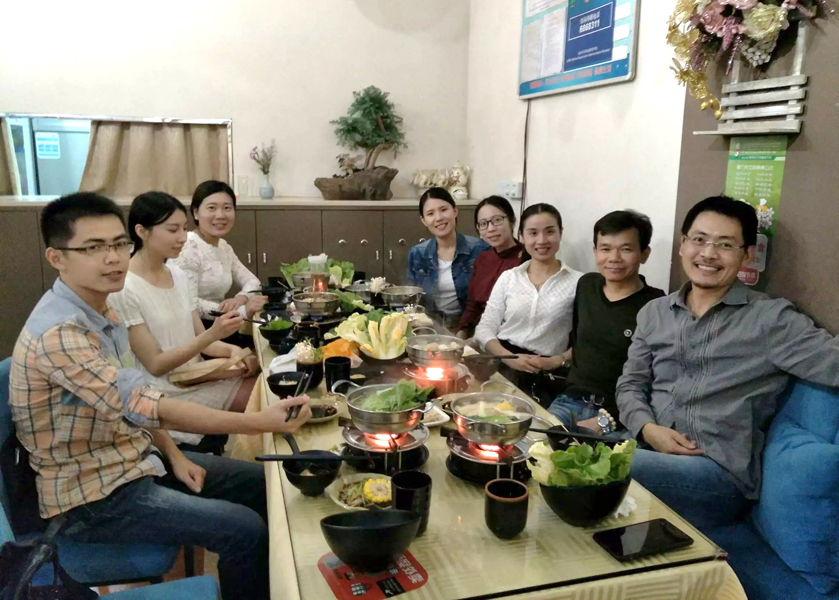 Busy when the total busy thinking can be a good rest, and can really do nothing when it was discovered that this is not the leisure they want.
Because the line is not good, did not apply for high school entrance examination, did not go to college, directly to the secondary college to college for 4 years, from the beginning of regret, complain and regret later to try to accept, to finally change their own. Because no matter how unwilling, do not work hard, after all, is useless, although can not read the elite, but can choose to live out the prestigious posture.
Professional reasons, always go to the library to borrow books, reading, the beginning was forced to see those books, then read their favorite, they will borrow, good works is worth reading the second times third times, so I will Buy some books to read. Remember that time "ordinary world" in the hit, but not so much time to watch TV, because reading is very convenient, do not want to listen to the class can read books, the library did not borrow to go online to buy back, perhaps because Childhood living in rural areas, which some things are still very touching, the kind of human honest, authentic life. In contemporary writers, I am not alone in love with Yu Hua, but his works are finished, do not understand why he so loved the description of suffering, "alive" is so warm to describe the death, see a place Will not consciously cry, for the text of a good and good people's death and pain, for the blessing of your last only with the cow dependent and pain, he witnessed their loved ones one by one away from him, but he is still good "alive ". Experienced so much suffering, still alive, we should not be so?
Home in rural areas, family conditions are not very good, in order to help reduce the burden at home, in addition to summer and winter vacation to work, usually do some part-time. In the afternoon, but also by the rain, but also by others in the cold; in the fast food restaurant, the hand was grinding out the blisters, the soles of the feet In the furniture city, in addition to the phone, but also the customer has always been introduced, I do not love the speech, then can only bite the bullet. In addition to these, will participate in volunteer activities, to the orphanage to chat with the elderly, cleaning; with special gifts to the school to see the children; received mineral water bottles and some things to sell, the money donated to charity. University for four years, did not take a penny to the home, I like to travel, hoping to leave their footprints in the far apart, and sometimes will participate in volunteer travel, with labor for food and accommodation, while traveling. Home in Jiangxi, so go to some of the neighboring provinces, Fujian, Guangdong, Anhui, Hubei, Jiangsu, also went to Hong Kong, would like to go to Beijing once, look at a flag-raising.
In recent years, I do not know how many people have asked me the same question: "like you girls, there should be a lot of people chasing is ah, why do you have a single?" "Yes ah, just not on. Every 30 years old at home, those relatives and friends will say, to find a boyfriend, and I always said, "no hurry." I long for the distance, longing for a better, but I have not enough to go one, just want to see more, farther things, but also allow themselves to go further, and finally I will be the best gesture to greet That he.
No matter where, the most worried about is home, every call home, my mother always told me not to be too tired to take care of themselves, the most important body. My hard work is nothing, just hope my family can get better and better, can share a little for their parents.
No matter where, what to do, hope can not forget the beginning of the heart, live happy, wonderful!
China 's polyurethane products suppliers recommended
FINEHOPE polyurethane products company, located in Xiamen City, Fujian Province, China, is a professional production of PU material factory, PU products related to broad and diversified fields, common products are office furniture armrests, malls decorated with frame or model props, Construction Roman column and railings, engineering car seat and fender, fitness equipment cushions and rollers, medical equipment spreader and handle, bathroom toilet seat and bathtub plate, home kitchen anti-fatigue mat ... ... rich 14 (2002 set up), supporting and producing a lot of well-known brand products, if you are looking for PU material products partners, welcomed the consultation, we will be able to provide you with the satisfaction of the company's products and services, Quality and sales services. Thank you!
Related news:
---

---