WHAT IS THE POLYURETHANE FOAM?
Carrie Lim https://www.euromoulders.org/p 2019-01-17 14:38:24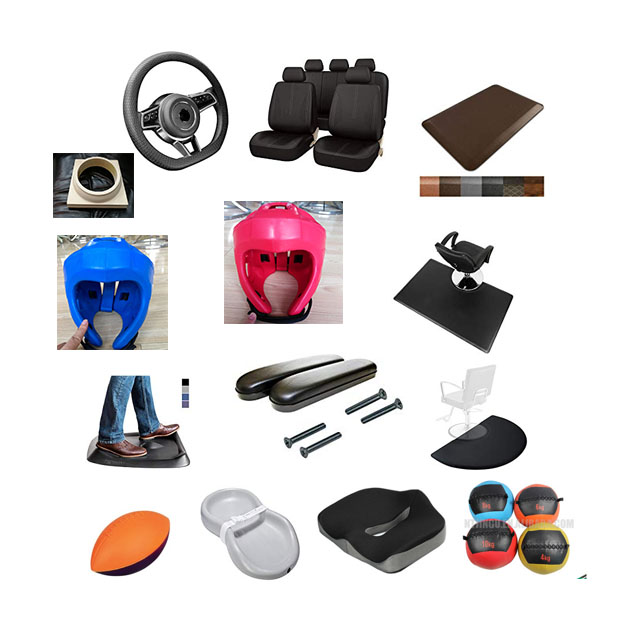 Polyurethane is a prominent member of the vast and diverse family of polymers or plastics. Polyurethane can be a solid or it can have an open cellular structure, in which case it is called foam ... and the foams can be flexible or rigid. As a simple explanation, manufacturers produce polyurethane foam by reacting polyols and diisocyanates, both products derived from crude oil. A series of additives is needed to produce high quality PU foam products, depending on the application for which the foam will be used. The polyurethane foam is used overwhelmingly to pad the car seats thanks to the geometric design freedom it offers. And also because it can be adapted, through the formulation used or through the production process, to reach the level of comfort aimed at the car seat. Polyurethanes are used for many different purposes in a car because: They are light. Over time the density of polyurethanes has been reduced by 30-40% while maintaining the same mechanical properties. For example, the seating foam has one of the lowest densities of any plastic used in a car: 0.03 to 0.05 g / cm3. Another good example is the polyurethane foam used in the pavilions with a density of 0.02 to 0.04 g / cm3. The aid that reduces noise for passengers: the excellent sound absorption and vibration damping qualities of polyurethanes contribute to high levels of comfort and safety. They are durable: the polyurethane is not subject to corrosion, for the whole duration it guarantees stability even under severe conditions. They are versatile and offer freedom of design: car seats have evolved over time with the knowledge of ergonomics. And they continue to do so, because polyurethanes offer a wide choice of performance and machining characteristics, allowing applications to be customized for advanced shapes and shapes using the same basic chemicals. They can be recycled through a range of approved technologies and offer the potential for mono-material solutions, which facilitate dismantling and recycling. Finehope (Xiamen) Polyurethane Products Co., Ltd. was founded in 2002 and we are located in a beautiful island in Fujian province, in southern China. Our company is specialized in the production and export of customized polyurethane products. Currently we own twelve sets of professional high and low polyurethane injection equipment imported from Italy and Germany. We also own five independent and continuous production lines. All our equipment is regularly maintained to ensure the stable production rate and consistent delivery date for our customers. Our company is one of the leading polyurethane producers in mainland China. Our products include soft foam PU, rigid PU foam, self-sintered PU foam, high resilience PU and semi-rigid PU foam, PU decorations and MDF moldings. We are able to produce all kinds of construction products, including basic balusters, columns, bulkheads, pediments, pillars, window panels, arches, sun beams, linear moldings, the slits, the dentilated blocks, the rosettes of the blocks, the oval & round finishes, monumental rails, classic tracks, rails and porch railings. We also welcome your OEM orders. Our products sell well in the United States and Europe and enjoy a good reputation among customers both at home and abroad. Do not hesitate to contact us for more information.