Throw away unnecessary stubbornness
Hannah Gao 2016-07-28 13:57:58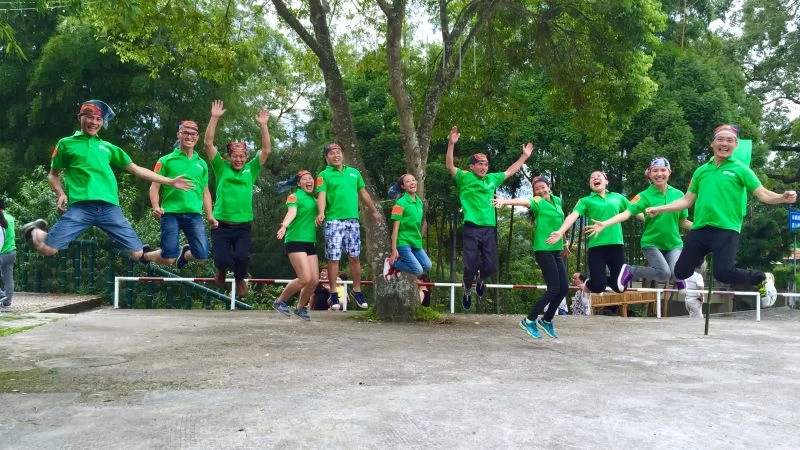 There once were two poor woodsmen who made a living by collecting woods in the mountain. One day, they happened to discover two large bag of cotton in the mountain and felt surprisingly happy. The cotton was light but valuable, so they carried it on their back and went back home.
When they were walking home, one of the woodsmen spotted a large bundle of cloth beside the road. So he discussed with his partner whether to discard the cotton and take the cloth instead. But his partner held a different view that since he had carried the cotton for such a long way, he would not change it with cloth because all his previous effort would turn out to be in vain. Therefore, the other woodsman abandoned the cotton and carried the cloth on his back. After walking for a while, the woodsman who carried the cloth spotted several jars of gold disseminated on the ground not far away. He felt so thrilled that he was going to be a wealthy man. So he gave up the cloth and used his carrying pole to carry two jars of gold, while his partner was still reluctant to abandon the cotton and wondering whether the gold was real or not.
However, when they just went down to the foot of the mountain, it began to rain all of a sudden. Both of them were wet from head to toes. More unfortunately, the woodsman who carried the cotton found that his cotton had absorbed tons of water and became so heavy that he could no longer go on carrying it. Desperately, he had to abandon the cotton and went back home empty-handed with his partner carrying gold.
This story implies that we should deliberately utilize our wisdom and intelligence to make the right choice in face of every critical point in our life. Meantime, we should not forget to review all the choices we have carefully and adjust our goal accordingly. We should learn to view a certain issue from different angles and avoid being stubborn. By opening your mind to the right choice, you will be guided to a smoother way to success.
Finehope a full of vitality and creativity of the organic composite Hong Kong company, is based on the "green manufacturing technology and innovative talents for the development of the concept of enterprise. Corporate culture adhering to the "innovation, persistence, positive", the world today, we have to maintain the idea of innovation, and strive to make themselves better, more adapted to the pace of social progress, in order to achieve our goal, we have to keep trying again and again, until the end of success; we must have a positive attitude, we can keep the fruits of active.We are professional supplier of soft integral skin foam (ISF), high resilience foam (HRF), PU solid tire (ST), PU VF, PU hard foam PU products. You are welcomed to contact us.